Documents available for purchase and free download are listed on this page.
If you have requested or purchased any of these documents and the email receipt with links for downloading them doesn't show up, please get in touch through the website contact form or by emailing "help" at sallyknorton.com.
Specific advice about what to expect when you order these documents and how to troubleshoot common problems can be found here.
Support Resources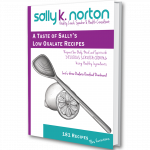 A Taste of Sally's Low Oxalate Recipes [PDF] is your guide to throwing oxalate overload overboard! Get your copy now and find out how delicious it can be to feel better!
The Beginner's Guide is a colorful three-page document that explains the basics for getting started with oxalate-aware eating. The Guide answers common questions about the purpose, safety, and flexibility of this […]
Free Downloads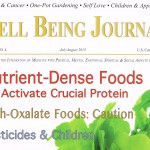 Trying to "get healthy" can prompt you to order a spinach salad, get a juicer, and start pouring almond milk over your cereal. All these "healthy" actions can eventually add […]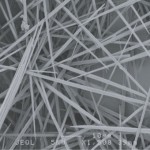 This short article covers the basic facts about oxalates. Read more… Disponible également en français…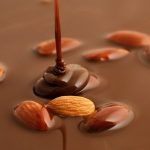 This article I wrote, which is intended for health professionals, reviews what we know about oxalate toxicity and discusses the health threat from today's habit of eating high-oxalate foods year […]
The Oxalate Symptoms and Exposure Inventory will help you determine if you might have an oxalate problem. It lists common symptoms of oxalate overload, as well as high oxalate foods.
Enjoy two sample recipes from Sally K. Norton's Taste of Low-Oxalate Recipes. If you like them, you can purchase the whole collection!