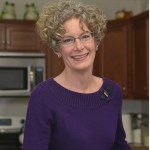 Do you have aches, pains, gout, kidney stones or other symptoms that are getting worse instead of better?
You might have something you've never heard of – oxalate poisoning.
Ironically, it could be your "healthy" diet that is making you sick. In fact, most doctors are unaware of this problem and are unable to help you discover and manage it.
Let me help you learn to select nutritious, low-oxalate foods and build more energy, faster healing, better health. You'll be glad you did.
Non-toxic nutrition is the key to feeling better and having a better functioning body and brain.
Discover a pain solution you and I never imagined…
Toxic Superfoods will be published January 3, 2023. Are you excited yet?
Please pre-order and don't forget to claim your pre-order bonus!