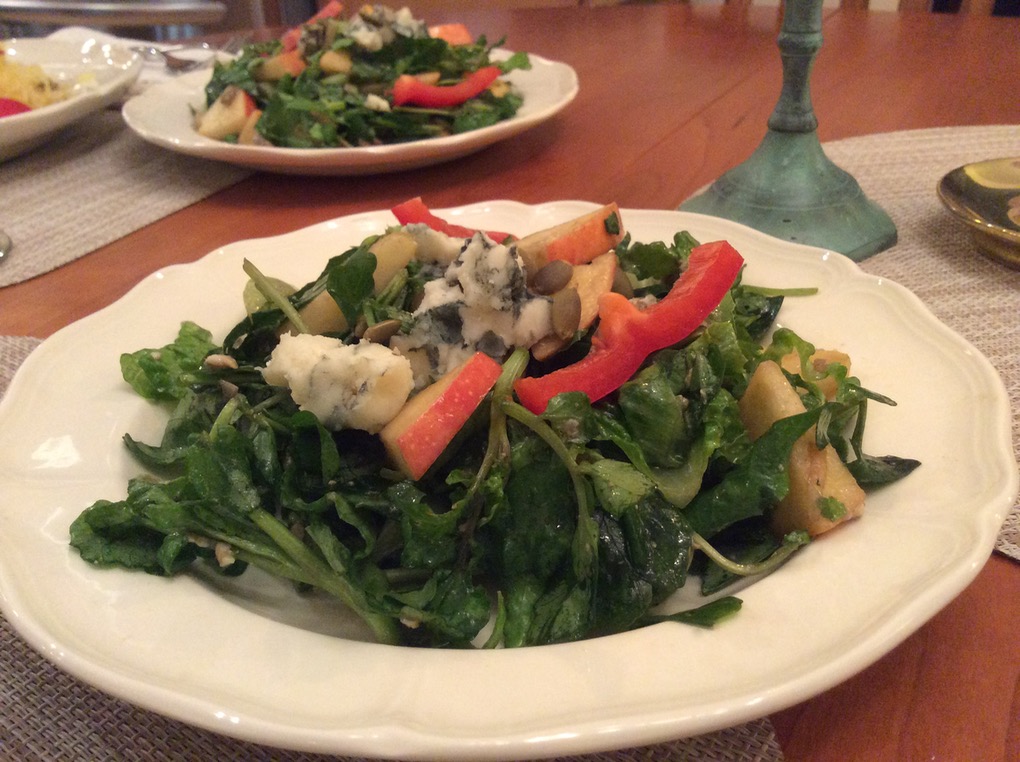 Salads add flavor, color, and bulk to any meal. They are best prepared with homemade dressings that include plenty of high-quality nutritious fats. Many salads are simply marinated cooked or raw vegetables or meats, and are best when made in advance. This makes them smart choices for pot-lucks and brown-bag meals on the road or in the office. Even leafy green salads travel well. Salads are easy and they delight both the eyes, taste buds, and tummy. Remember to use the best olive oil you can find. Avoid commercial bottled dressings – always.
Apple, Cress, and Blue Cheese Tossed Salad
-
This flavor combination is especially good in the fall when apples are fresh and in season. If you have fresh red pepper or radishes you can include these as garnishes.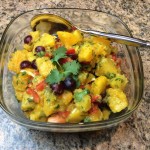 Citrus-y Spiced Squash Salad
-
Better than potato salad, this makes an excellent weekday lunch, and is great at a picnic or potluck.  Make it when fresh grapes are in season. This squash salad was a favorite at my May 19, 2015 lecture about oxalates and health.  I made enough for leftovers, but there weren't any!  Several attendees requested the […]