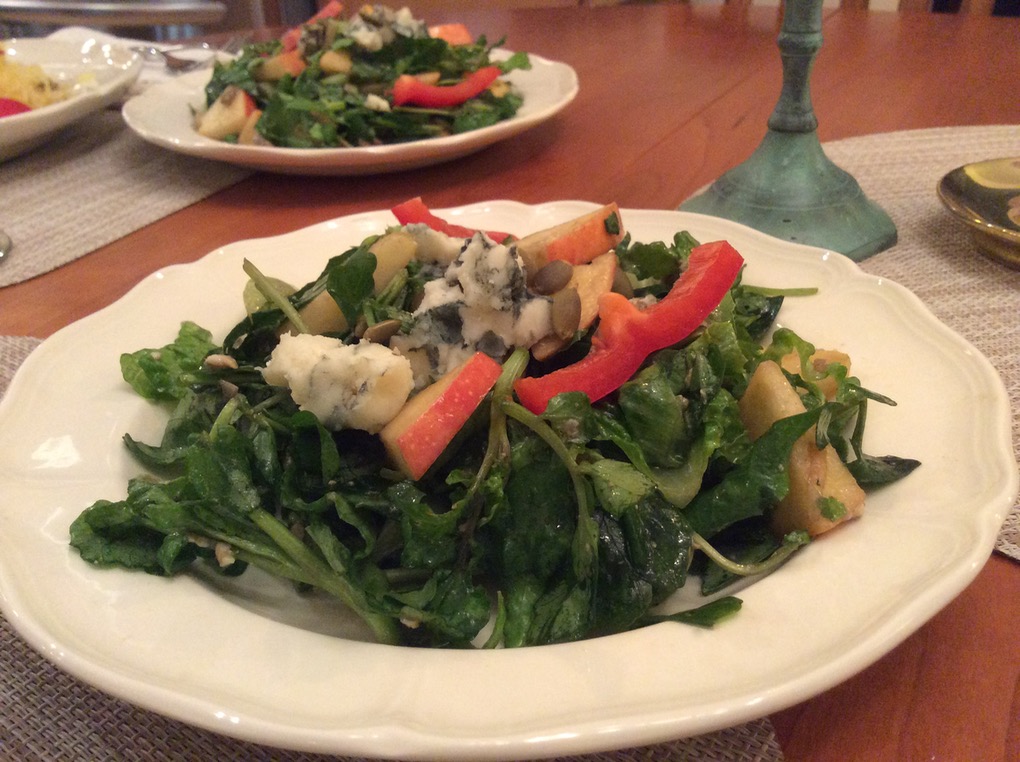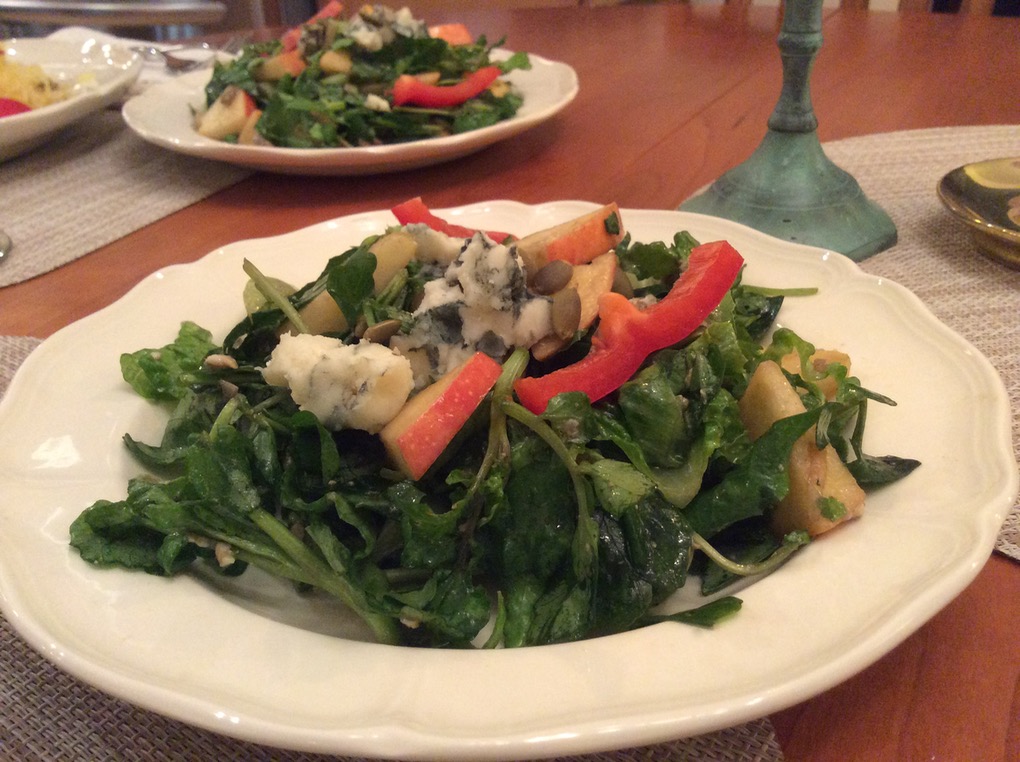 This flavor combination is especially good in the fall when apples are fresh and in season. If you have fresh red pepper or radishes you can include these as garnishes.
Apple, Cress, and Blue Cheese Tossed Salad
Servings: 4
Time: Prep: 15 minutes ¦ Total: 15 minutes
Ingredients
¼ C extra virgin olive oil
¼ C crumbled blue cheese, divided
1½ T balsamic or wine vinegar
½ tsp. mineral salt
1/8 tsp. white pepper
2 T minced shallot
One bunch watercress, large stems removed
One half head Romaine lettuce, sliced or torn into small pieces
One Gala apple, cored and cut into bite-sized pieces (or you could try 5 oz. shredded raw kohlrabi)
1/8 C lightly toasted† sprouted pumpkin seeds, (pepitas)
optional garnish: red pepper strips
Instructions
1) In a small bowl, mash about 3 tablespoons of the blue cheese into the oil. Stir in vinegar, salt, white pepper, and shallot. This dressing will keep for several days in the refrigerator.
2) Place watercress, lettuce, and apples into a salad bowl. Toss with the dressing.
3) Divide dressed greens and apple pieces among 4 serving plates. Sprinkle with toasted pumpkin seeds and remaining blue cheese.
† To toast pumpkin seeds place on a tray or rimmed baking sheet in a toaster oven or full-sized oven at 325° for about five minutes. Watch carefully, nuts burn easily!