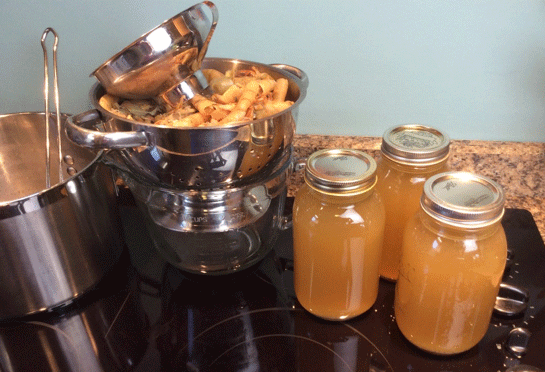 There are certain basic foods and food preparation techniques that reappear again and again in support of a healthy diet. Bone broth is an obvious example, but there are other techniques as well that can save you a lot of time and effort. Read about the health benefits of bone broth here.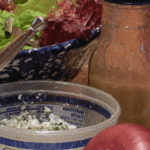 Everyday Lemon and Olive Oil Dressing and Marinade
-
This dressing is like a Caesar salad, but without eggs. It is so clean tasting we use it as our everyday "house" dressing. It's tastier than any commercial dressing you can buy.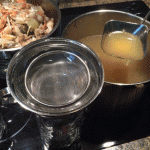 Fish or Seafood Broth
-
Fish broth and fish soup is the easiest of all soups. Fish heads provide many nutrients including many minerals, especially iodine, which is necessary for healthy thyroid function.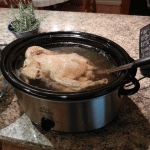 Chicken or Poultry Bone Broth
-
Having great chicken broth on hand makes excellent soups and gravies easy. This method is designed to maximize the flavor and nutritional value of the broth. Using vinegar helps to draw minerals from the bones. The long simmer releases cartilage and minerals into the flavorful liquid.