If you are taking 500 mg or more vitamin C daily, there is something you need to know. Vitamin C (in excess) can become a toxin that can lead to kidney stones, arthritis, other pain conditions, and perhaps, compromised brain function.  For decades we have been told that vitamin C is good for us and may help prevent colds. But too much of a good thing can make trouble. (Research has not been able to confirm the theory that vitamin C supplements help to prevent colds unless you routinely engage in physically demanding work or endurance sports.)
The body tends to metabolize excess vitamin C into a corrosive acid called oxalic acid. This acid immediately steals minerals like calcium as it becomes oxalate. As the kidneys remove oxalate from the blood, calcium oxalate can grow into crystals in the kidneys or elsewhere in the urinary tract causing painful stones. Over time, if the kidneys are forced to handle excessive amounts of oxalate everyday, kidney failure is likely. This is how taking 500 mg or more of vitamin C can promote a loss of kidney function. Perhaps the modern habit of taking extra vitamin C is contributing to the rising rates of kidney stones. One estimate suggests that half of us will get a kidney stone in our lifetime.
Oxalates in the body that are not removed by, or stuck in, the (perhaps struggling) kidneys can get lodged in other tissues of the body and cause trouble there too.  Oxalate crystals have been found in every human tissue including bones, joints, glands – especially the thyroid, blood vessels, arterial plaque, eyes, lungs, and skin.  These crystals are sharp and irritating, and they may trigger an immune response and promote inflammation. They may also generate free-radicals that can damage cell membranes and damage the cell organelles, especially the mitochondria which are important energy producers.
When a cell attempts to dissolve the oxalate crystal deposits, oxalate molecules or ions may move around and trigger episodic pain or difficulty with brain and nerve functions. Sleep, concentration, memory, and thinking can all be affected by the movement of oxalates in and around neurological tissues.  Likewise, bone problems and joint pain can result from calcium oxalate deposits which may become more likely when excess amounts of vitamin C are taken.
How much vitamin C is safe?
The RDA for C (ascorbic acid) is 75 mg for adult females and 90 mg for adult males. This sounds like very little, but even as little as 10 mg is enough to avoid scurvy – the vitamin C deficiency disease.  A daily intake of 150-200 mg of C is considered safe for most people and is under the threshold that seems to generate additional oxalate in the body. Most people can get that much from typical diets that contain some vegetables or fruits. To illustrate the point, see the tables below. I offer two hypothetical diets: 1) a diet with many healthy fresh foods, and 2) a diet of mostly fast food. (Just major ingredients are listed in the tables.)
The diet of healthy, fresh foods listed in Table 1 is not necessarily my recommended diet, but it comes close. Notice that a lunch of beef stew with a salad composed of romaine lettuce and ¼ of a red bell pepper provides over 60 -70% of the RDA by itself. If the dressing was made with lemon juice, that would add 5 mg more and bring the vitamin C content of the lunch up to 59 – 66 mg. Add 2 sliced radishes (~4 mg vit C.) to bring the vitamin C content of lunch to nearly 70 mg (78 – 93% of the RDA). Of course, many people skip the salad option at lunch and instead select convenience foods, as in my hypothetical fast food diet in Table 2 below.
Lets a look at the diet of fast foods with no extra fruits or vegetables (Table 2) which only gets us about 25% of the RDA. The addition of just ¼ of a fresh bell pepper (38 mg C) and 1/2 cup of raw cantaloupe (23 mg C) would bring the fast-food diet up to the RDA for vitamin C.  Of course, adding bell pepper and cantaloupe cannot correct the many other deficiencies and problems created by a fast-food diet.
These tables are intended to illustrate the point that vitamin C requirements can be met when fresh vegetables or citrus fruits are included in the diet. There is no need for a daily vitamin C supplement if you eat fresh vegetables daily – broccoli with dinner or a simple salad can get you there. Remember, however, that the body does not store vitamin C, so you need to eat foods with vitamin C every day.  Make my favorite dressing tonight, and  enjoy a delicious salad tomorrow.
There is no need for a daily vitamin C supplement if you eat fresh foods – everyday. If you do take vitamin C containing supplements or C fortified foods keep it at a safe level – which seems to be between 150 – 250 mg.
Table 1: A day with plenty of vitamin C (values from Pennington & Spungen, 2010)
Food
Amount
Vit C Content in mg
Breakfast
(Yogurt) with

Apple, unpeeled raw OR

Raw blueberries

1 medium

½ C

0

6

7

Sub-total Breakfast
6 – 7
Lunch
Canned beef stew
1 C
3 – 10
Salad with

Romaine Lettuce raw

Red bell pepper, raw

Olive oil and vinegar

1 C

¼ of a pepper

13

38

Sub-total Lunch
54 – 61
Snack
Grapefruit juice, canned

1 oz. cheese

½ Cup or 4 oz.
37
Sub-total Snack
37
Dinner
Clams, canned
with garlic and butter, over…
Spaghetti Squash, boiled
Sprinkled with Lemon juice, raw
Romano Cheese
3 oz

1 C

2 tsp.

2 Tbsp.

19

0

5

5

0

Broccoli, fzn, boiled, drained
1 C (91gms)
74
Sub-total Dinner
103
DAY TOTAL
 
200 – 208

= 270% of RDA for females


= 267% of RDA for males
Table 2: A vitamin C deficient diet …is a diet without fresh fruits and vegetables.
Food
Amount
Vit C Content in mg
Breakfast
Sausage and Egg McMuffin
1 McMuffin
0
Sub-total Breakfast
0
Lunch
Pizza
Any amount
0
Bread sticks
0
Sub-total Lunch
0
Snack
Crackers or chips or almonds
Any amount.
0
Sub-total Snack
0
Dinner
6"Subway Sub Cold Cut combo
(has lettuce and tomato)
6"
21
Sub-total Dinner
21
Snack
Beer
12 oz
0
Sub-total Snack
0
DAY TOTAL
 
21

=28%RDA for females


=23% RDA for males
More about Vitamin C, Oxalates and Health: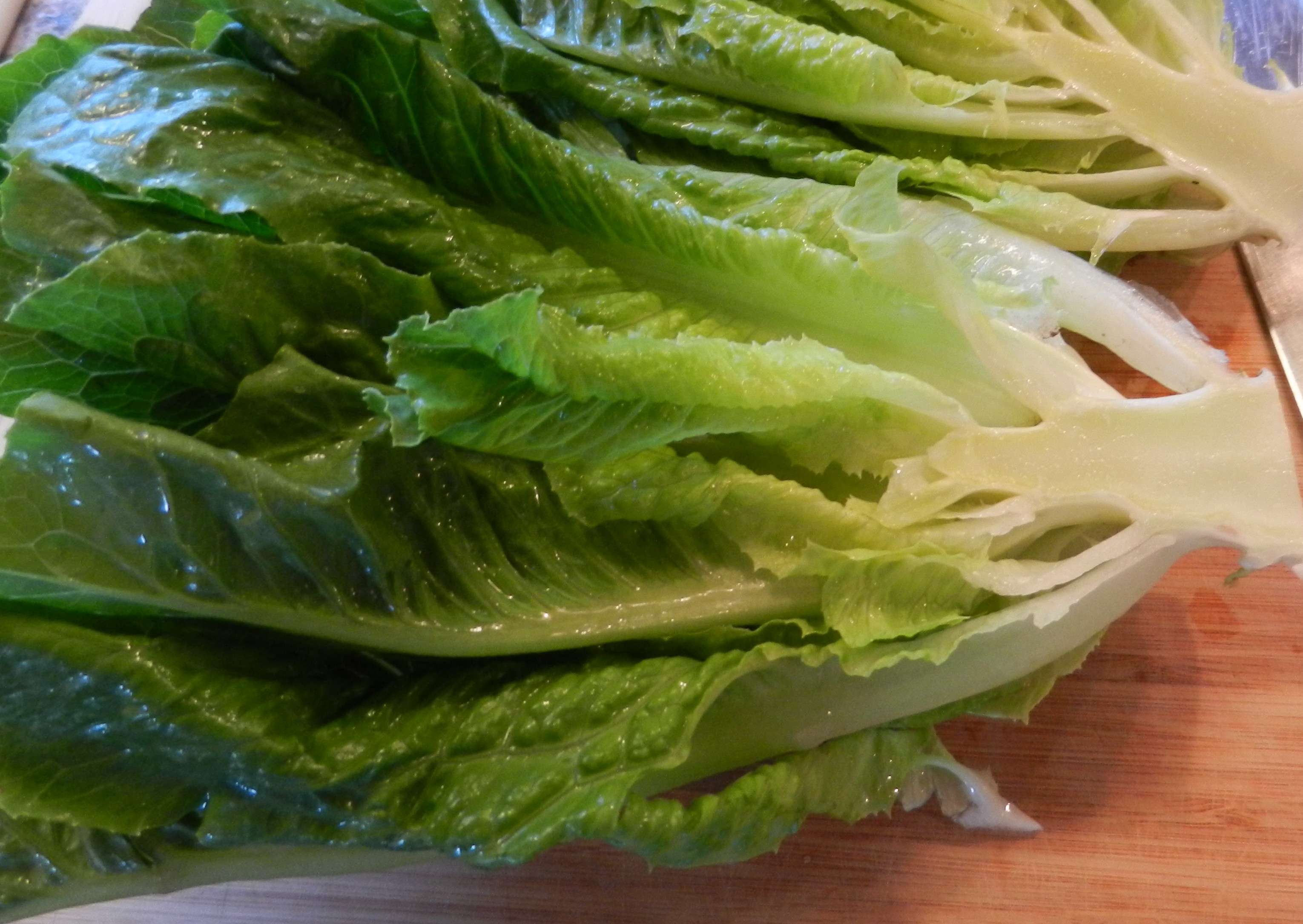 Alkhunaizi, A. M., & Chan, L. (1996). Secondary oxalosis: a cause of delayed recovery of renal function in the setting of acute renal failure. Journal of the American Society of Nephrology: JASN, 7(11), 2320–2326.
Baxmann, A. C., Mendonça, C. D. O. G., & Heilberg, I. P. (2003). Effect of vitamin C supplements on urinary oxalate and pH in calcium stone-forming patients. Kidney International, 63(3), 1066–1071. http://doi.org/10.1046/j.1523-1755.2003.00815.x
Canavese, C., Petrarulo, M., Massarenti, P., Berutti, S., Fenoglio, R., Pauletto, D., … Marangella, M. (2005). Long-term, low-dose, intravenous vitamin C leads to plasma calcium oxalate supersaturation in hemodialysis patients. American Journal of Kidney Diseases: The Official Journal of the National Kidney Foundation, 45(3), 540–549. http://doi.org/10.1053/j.ajkd.2004.10.025
Chai, W., Liebman, M., Kynast-Gales, S., & Massey, L. (2004). Oxalate absorption and endogenous oxalate synthesis from ascorbate in calcium oxalate stone formers and non-stone formers. American Journal of Kidney Diseases: The Official Journal of the National Kidney Foundation, 44(6), 1060–1069.
Curhan, G. C., Willett, W. C., Speizer, F. E., & Stampfer, M. J. (1999). Intake of Vitamins B6 and C and the Risk of Kidney Stones in Women. Journal of the American Society of Nephrology, 10(4), 840–845.
Flagg, L. R. (2007). Dietary and holistic treatment of recurrent calcium oxalate kidney stones: review of literature to guide patient education. Urologic Nursing, 27(2), 113–122, 143; quiz 123.
Gabardi, S., Munz, K., & Ulbricht, C. (2007). A review of dietary supplement-induced renal dysfunction. Clinical Journal of the American Society of Nephrology, 2(4), 757–765. http://doi.org/10.2215/CJN.00500107
Garner, A. (1974). Retinal oxalosis. The British Journal of Ophthalmology, 58(6), 613–619.
Hodgkinson, A., & Zarembski, P. M. (1968). Oxalic acid metabolism in man: a review. Calcified Tissue Research, 2(2), 115–132.
Holmes, R. P. (2000). Oxalate synthesis in humans: assumptions, problems, and unresolved issues. Molecular Urology, 4(4), 329–332.
Holmes, R. P., Knight, J., & Assimos, D. G. (2009). Intravenous ascorbic acid infusions and oxalate production. Metabolism – Clinical and Experimental, 58(6), 888. http://doi.org/10.1016/j.metabol.2009.02.006
Kostman, T. A., Tarlyn, N. M., Loewus, F. A., & Franceschi, V. R. (2001). Biosynthesis of L-ascorbic acid and conversion of carbons 1 and 2 of L-ascorbic acid to oxalic acid occurs within individual calcium oxalate crystal idioblasts. Plant Physiology, 125(2), 634–640.
Mandl, J., Szarka, A., & Bánhegyi, G. (2009). Vitamin C: update on physiology and pharmacology. British Journal of Pharmacology, 157(7), 1097–1110. http://doi.org/10.1111/j.1476-5381.2009.00282.x
Mashour, S., Turner, J. F., & Merrell, R. (2000). Acute renal failure, oxalosis, and vitamin C supplementation – A case report and review of the literature. Chest, 118(2), 561–563. http://doi.org/10.1378/chest.118.2.561
Mchugh, G. J., Graber, M. L., & Freebairn, R. C. (2008). Fatal vitamin C-associated acute renal failure. Anaesthesia and Intensive Care, 36(4), 585–588.
Morgan, S. H., Maher, E. R., Purkiss, P., Watts, R. W., & Curtis, J. R. (1988). Oxalate metabolism in end-stage renal disease: the effect of ascorbic acid and pyridoxine. Nephrology, Dialysis, Transplantation: Official Publication of the European Dialysis and Transplant Association – European Renal Association, 3(1), 28–32.
Ott, S. M., Andress, D. L., & Sherrard, D. J. (1986). Bone oxalate in a long-term hemodialysis patient who ingested high doses of vitamin C. American Journal of Kidney Diseases: The Official Journal of the National Kidney Foundation, 8(6), 450–454.
Padayatty, S. J., Sun, A. Y., Chen, Q., Espey, M. G., Drisko, J., & Levine, M. (2010). Vitamin C: intravenous use by complementary and alternative medicine practitioners and adverse effects. PloS One, 5(7), e11414. http://doi.org/10.1371/journal.pone.0011414
Parasuraman, R., & Venkat, K. K. (2010). Crystal-Induced Kidney Disease in 2 Kidney Transplant Recipients. American Journal of Kidney Diseases, 55(1), 192–197. http://doi.org/10.1053/j.ajkd.2009.08.012
Robitaille, L., Mamer, O. A., Miller, W. H., Jr, Levine, M., Assouline, S., Melnychuk, D., … Hoffer, L. J. (2009). Oxalic acid excretion after intravenous ascorbic acid administration. Metabolism: Clinical and Experimental, 58(2), 263–269. http://doi.org/10.1016/j.metabol.2008.09.023
Rosenthal, A., Ryan, L. M., & McCarty, D. J. (1988). Arthritis associated with calcium oxalate crystals in an anephric patient treated with peritoneal dialysis. JAMA, 260(9), 1280–1282.
Sanadgol, H., Bayani, M., Mohammadi, M., Bayani, B., & Mashhadi, M. A. (2011). Effect of Vitamin C on Parathyroid Hormone in Hemodialysis Patients With Mild to Moderate Secondary Hyperparathyroidism. Iranian Journal of Kidney Diseases, 5(6), 410–415.
Schumacher, H. R., Reginato, A. J., & Pullman, S. (1987). Synovial fluid oxalate deposition complicating rheumatoid arthritis with amyloidosis and renal failure. Demonstration of intracellular oxalate crystals. The Journal of Rheumatology, 14(2), 361–366.
Schwille, P. O., Schmiedl, A., Herrmann, U., Manoharan, M., Fan, J., Sharma, V., & Gottlieb, D. (2000). Ascorbic acid in idiopathic recurrent calcium urolithiasis in humans–does it have an abettor role in oxalate, and calcium oxalate crystallization? Urological Research, 28(3), 167–177.
Taylor, E. N., & Curhan, G. C. (2008). Determinants of 24-hour urinary oxalate excretion. Clinical Journal of the American Society of Nephrology: CJASN, 3(5), 1453–1460. http://doi.org/10.2215/CJN.01410308
Urivetzky, M., Kessaris, D., & Smith, A. D. (1992). Ascorbic acid overdosing: a risk factor for calcium oxalate nephrolithiasis. The Journal of Urology, 147(5), 1215–1218.
Yaich, S., Chaabouni, Y., Charfeddine, K., Zaghdane, S., Kharrat, M., Kammoun, K., … Hachicha, J. (2014). Secondary oxalosis due to excess vitamin C intake: a cause of graft loss in a renal transplant recipient. Saudi Journal of Kidney Diseases and Transplantation: An Official Publication of the Saudi Center for Organ Transplantation, Saudi Arabia, 25(1), 113–116.
Zhang, K., Li, Y., Cheng, X., Liu, L., Bai, W., Guo, W., … Zuo, L. (2013). Cross-over study of influence of oral vitamin C supplementation on inflammatory status in maintenance hemodialysis patients. Bmc Nephrology, 14, 252. http://doi.org/10.1186/1471-2369-14-252